There's a lot to love about Austin. Foremost, as the capital of Texas, it's the seat of power for one of the most important states in the U.S. and the largest economies in the world.
The city serves as a major educational hub, with the University of Texas-Austin situated just north of downtown. The school is particularly notable as one of the wealthiest universities in the country, with an endowment that ranks it among the likes of Harvard, Yale, and Stanford.
Austin is a magnet for major corporations, advanced manufacturing and technology, and digital media and data management—the heir apparent to California's original Silicon Valley. In fact, its
rapidly expanding tech economy
and the hot job market it created are driving much of the city's popularity as a premier relocation destination.
It's not all serious business, as one must not leave out Austin's rich, vibrant culture. The world-renowned live music Mecca that is downtown's Sixth Street Historic District is a critical part of the region's work hard, play hard mindset. And the yearly cultural confab, the SXSW Conference and Festivals, keeps Austin at the center of the world's entertainment and pop culture.
The city's collection of distinctive neighborhoods is often lost in the narrative of Austin's ever-expanding reputation as a dynamic hub for technology and culture. Sure, it's a great place to work and play, but this city of more than 1 million residents is an even better place to live.
Among its vaunted local communities, South Austin is arguably the most celebrated of the bunch. Itself a collection of unique, smaller locales, the area south of downtown just across Lady Bird Lake is where many locals believe Austin's true heart and soul resides.
Indeed, South Austin represents the best of Central Texas. Vibrant dining and entertainment, an eclectic collection of homes and neighborhoods, and expansive green spaces unfurling across the region. Let's explore this gorgeous, dynamic region and four reasons to relocate to South Austin.
The ideal location

Unofficially, everything south of Lady Bird Lake is considered South Austin. The narrower definition, however, adds Interstate 35 and the MoPac Expressway as eastern and western borders, respectively, and the southern boundary of Ben White Lane. Some will extend that southern line all the way to Slaughter Lane, which encompasses many of Austin's most sought-after residential subdivisions.

Overall, it's a large swath of real estate that includes many of Austin's notable neighborhoods, including Barton Hills, Zilker, and South Lamar. The area of Bouldin Creek proudly maintains the city's "Keep Austin Weird'' mantra. The celebrated South Congress Avenue traverses the whole of South Austin, from the Congress Avenue Bridge across Travis Heights past St. Edwards University and into the South Congress neighborhood.

As a specific location, few are more central to everything that Central Texas has to offer. For instance, from the heart of the community, the region's premier destinations are a short drive away. Austin-Bergstrom International Airport, the Sixth Street Historic District, and Texas State Capital are 15 minutes away. Barton Creek Habitat Preserve, the Circuit of the Americas (longtime home of the Formula One U.S. Grand Prix), and the University of Texas are 20 minutes from South Austin. Popular recreational destination Lake Travis is just a 30-minute drive.

South Austin is the ideal jumping-off point for many of Central Texas's best destinations, such as San Antonio, the state's growing Hill Country wine scene, and notable resorts such as Horseshoe Bay, all within an hour's drive.
A home for every taste and style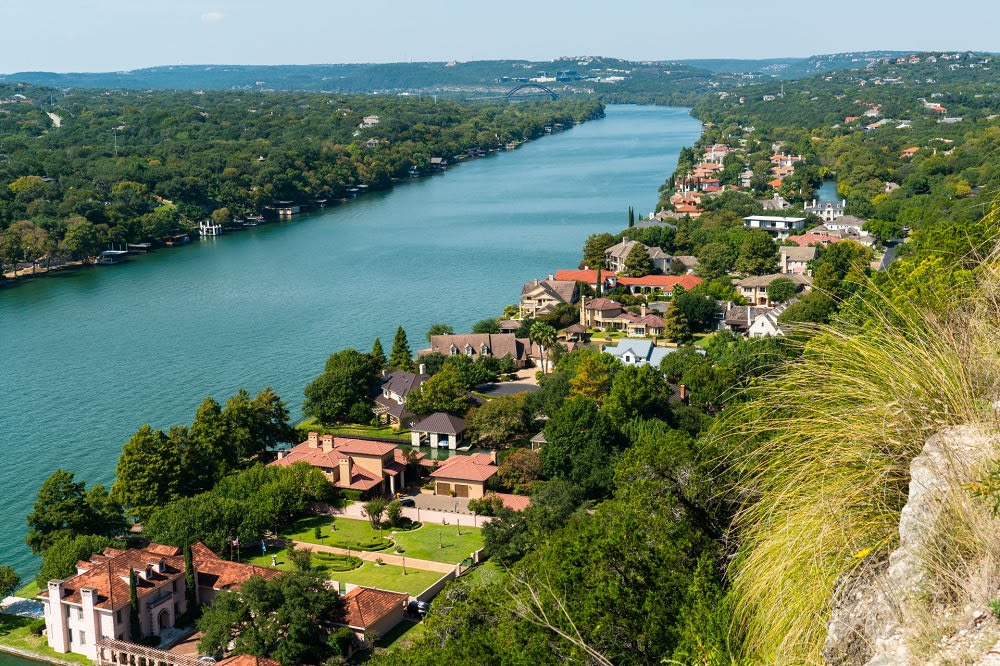 One of the more surprising aspects of Austin's luxury home market is its eclectic nature. With a history that dates back to the early 1700s when Spanish missions were first established along the Colorado River, Austin housing has taken on many forms and styles. Far from the cookie-cutter developments in other rapidly expanding cities, you can see a timeline of Austin's history unfolding across many residential streets.

Nowhere is this more true than in South Austin. There is no singular style that defines an area; design aficionados will often choose their neighborhood based on its prevailing architectural personality. Barton Hills features a healthy collection of mid-century modern homes, while Bouldin Creek is noted for the numerous bungalow-style homes which line its streets. Travis Heights boasts an array of styles, including Queen Annes that date back to the 1920s, the popular Craftsman design, and several pockets of Tudor Revivals.

Of course, South Austin has not escaped the encroachment of progress, though many new homes have lent themselves to the region's unique residential footprint. Contemporary new construction is the most popular choice. Many of these stunning residences take a futuristic Craftsman appearance, making use of natural materials while featuring ultra-modern finish-outs and conceives.

You'll also run across the popular Texas Hill Country school of design throughout South Austin. Evolved from the traditional stone and wood building techniques used by German settlers that descended upon Central Texas, these magnificent homes are viewed by many as the region's definitive Hill Country Home.
An authentic entertainment destination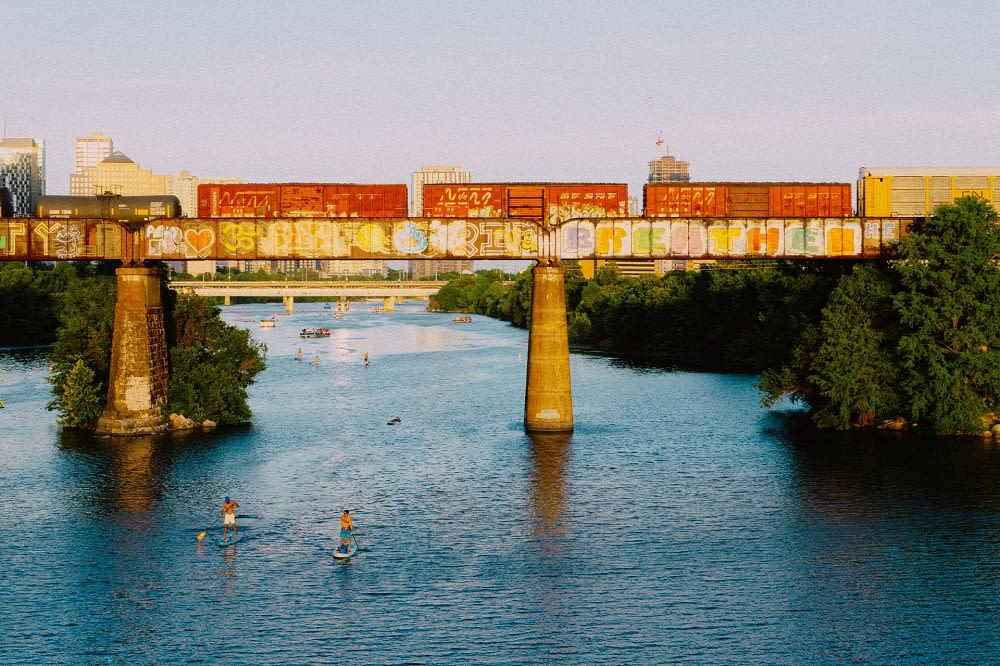 Sure, Downtown Austin earns most of the city's press as the place to eat, drink and be merry in Central Texas. It's hard to argue with the iconic Sixth Street Historic District. After all, it's where Austin's claim as the "Live Music Capital of the World" originated. But while out-of-town visitors flock to Sixth Street, locals know where the real action lies—to the south of Lady Bird Lake in South Austin.

South Congress Avenue, or SoCo, is arguably the second most popular destination in Austin behind the above-mentioned Sixth Street. Starting at the famous South Congress Bridge, where visitors can witness a massive colony of bats takes flight each summer night, this stretch of road between the Bouldin Creek and Travis Heights neighborhoods features a number of notable independently owned boutiques, restaurants, and live music venues.

Want to see the famous "Greetings from Austin" mural? Or the more recent spray-painted phenom, the "I love you so much" mural? Perhaps you want to visit the blues legend Stevie Ray Vaughan statue or the oddity known as the Cathedral of Junk. All are found in South Austin.

And if you're seeking the ultimate live music experience, 351-acre Zilker Park, situated between the Barton Hills Zilker neighborhoods, hosts the annual Austin City Limits Music Festival. Held over two weekends, the event is one of the largest music festivals in the U.S., welcoming over 450,000 attendees who come to witness more than 100 acts perform across nine stages.
A recreational utopia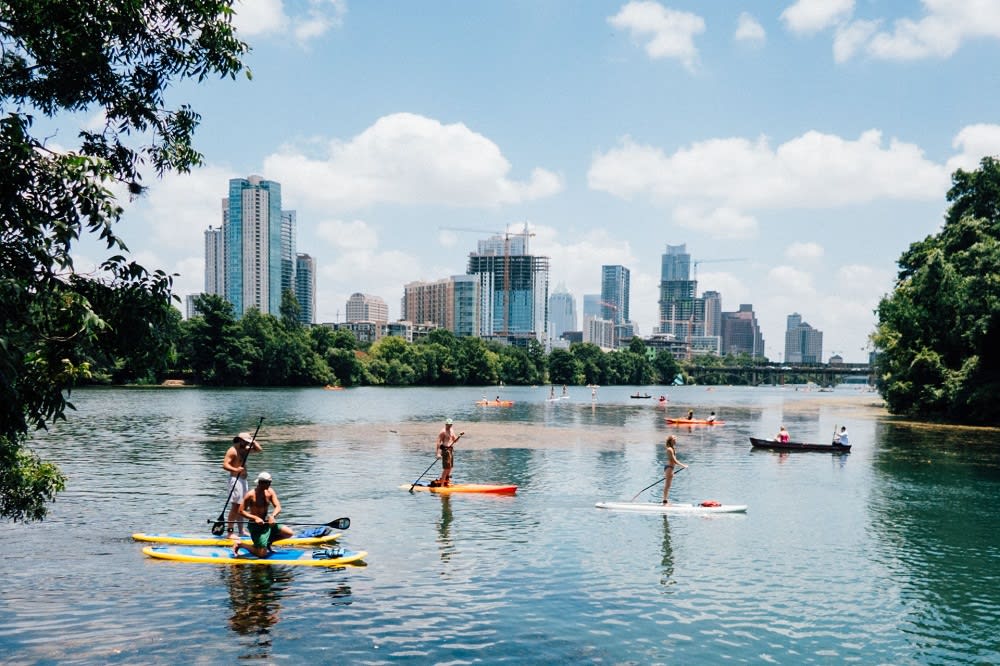 For many who relocate to Austin, the biggest prize of all is the endless amount of outdoor recreational opportunities. And we're not talking about a handful of well-maintained urban parks. The city features a wealth of green spaces, hiking and bike trails, and standout nature centers. South Austin is home to many of the city's most sought-after destinations.

Starting at Lady Bird Lake, South Austin's entire northern boundary is a waterfront oasis. Stretching for nearly three and a half miles from the Roberta Crenshaw Bridge to the I-35 crossing, the lakefront encompasses the aforementioned Zilker Park (which also includes the Zilker Botanical Garden), the combined 68 acres of Michael Butler Shores and Michael Butler Park, and a portion of the 10-mile Ann and Roy Butler Hike and Bike Trail.

Austin's notable greenbelts unfold across the city's southern sector, with a sizable portion of the 803-acre Barton Creek Greenbelt traversing the southwestern corner of Barton Hills. The 93-acre Williamson Creek Greenbelt runs between the East Congress Westgate neighborhoods.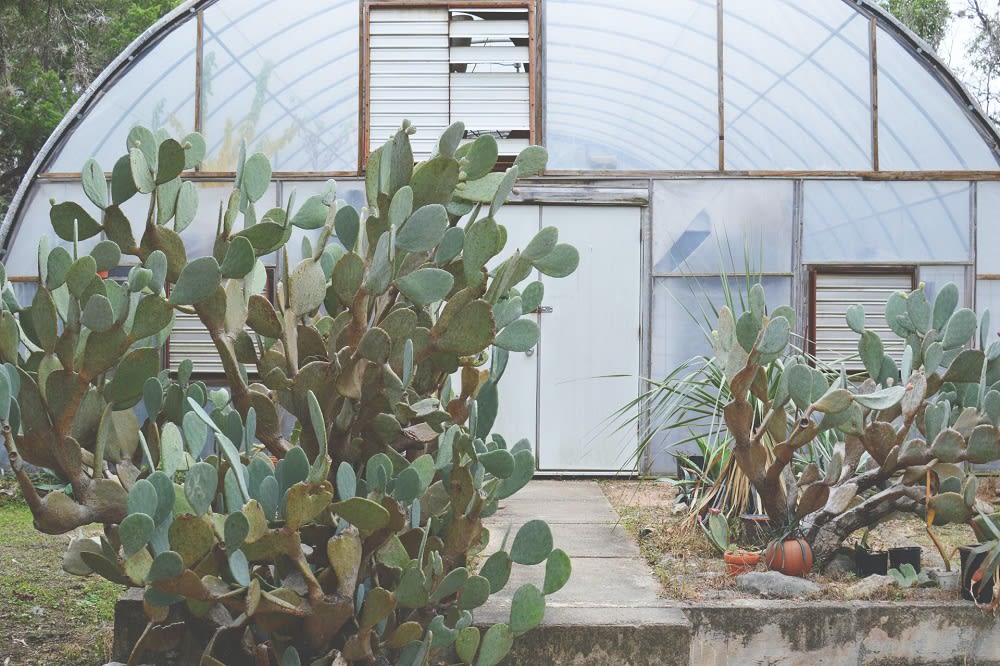 And in South Austin's farthest reaches, equestrians love the 342-acre Mary Moore Searight Park, which includes trails for hiking and horseback riding. And 15 minutes to the west is the Lady Bird Johnson Wildflower Center. A sanctuary for gardeners, birders, and outdoor lovers, the 284-acre botanic garden, arboretum, and land management center features almost 900 species of native Texas plants and 148 bird species.

When accounting for total park space, the traditional South Austin footprint to Ben White Boulevard includes more than 1,000 acres. Include the area to Slaughter Lane, and the total jumps to more than 3,000 acres of parks, preserves, and green space. Not to mention the miles of trails, public pools, and recreational centers that are just a few minutes drive — in most cases, a few minutes walk — from practically anywhere in South Austin.

Are you planning a move to Austin in the near future? Are you relocating from within Texas or someplace further afield? Or maybe you're simply ready for a change of scenery from within our great city. Whatever your needs, South Austin real estate has exactly what you're looking for.
Find South Austin real estate
To start your home buying journey, contact the
Grimes Group Austin
today. From the majestic greenbelts of Barton Hills to the lively enclaves of Zilker, Bouldin Creek, or Travis Heights, allow our team's years of experience and expertise to be your guide to South Austin's luxury real estate market.