If you're considering a move to the Austin area and scoping out the incredible neighborhoods in store, have you thought about
West Lake Hills
?

As one of the top luxury neighborhoods in Austin, Texas, West Lake Hills is a fast-growing, highly sought-after location, making it one of Austin's most popular areas. But why is it so popular? What about the area makes it so attractive? For anyone thinking about starting to look for homes for sale in West Lake Hills, here is a list of six reasons why this beautiful neighborhood should be on your radar.
An excellent location

One of the main reasons why West Hills Lake real estate is such a popular spot is its convenient and desirable location. As one of the most attractive areas near Austin, this luxury community is only six miles to the west of downtown Austin. The neighborhood covers approximately ten miles and is also close to Lake Austin, Wild Basin Ledge, Westlake Drive, Rollingwood Drive, and Westbank Drive. The Capital of Texas Highway follows along its western edge, with numerous green spaces around the neighborhood.

As a peaceful community surrounded by beautiful nature spots, it remains separate from the hustle and bustle of Austin, giving residents the best of both worlds — they enjoy convenient access to the big-city atmosphere and the serenity of suburban life.
Luxury real estate

West Lake Hills luxury real estate is in high demand, as the properties here offer sophistication and style at every turn. In such an upscale neighborhood, the housing landscape features amazing amenities, gorgeous architecture, and luxury with a price tag to match. Although they command high price points, West Lake Hills homes will offer potential buyers everything they need, opening the door to a comfortable and convenient lifestyle and even more benefits. It is truly a great place to live. Residents enjoy stunning vistas out their windows every morning, with easy access to incredible dining destinations, upscale shopping boutiques, and outdoor adventure spots.
The atmosphere

The community atmosphere of West Lake Hills is beautiful and peaceful. The neighborhood boasts gorgeous homes, which fit in perfectly with the breathtaking views. As a small-town environment with easy access to a big city, West Lake Hills has a unique feel, and the tree-lined, pristine streets give it a luxurious appearance all around.

Quaint and convenient, almost every property boasts some kind of picture-perfect view, whether of the rolling hills or the stunning lake, both of which contributed to the neighborhood's name. Wherever you go, the suburban charm is maintained, despite its proximity to downtown, where entertainment, shopping, schools, and work combine into a close, convenient, and exciting culture. West Lake Hills truly provides a serene reprieve from the vibrant downtown lifestyle, with amenities right at your fingertips.
An overview of the schools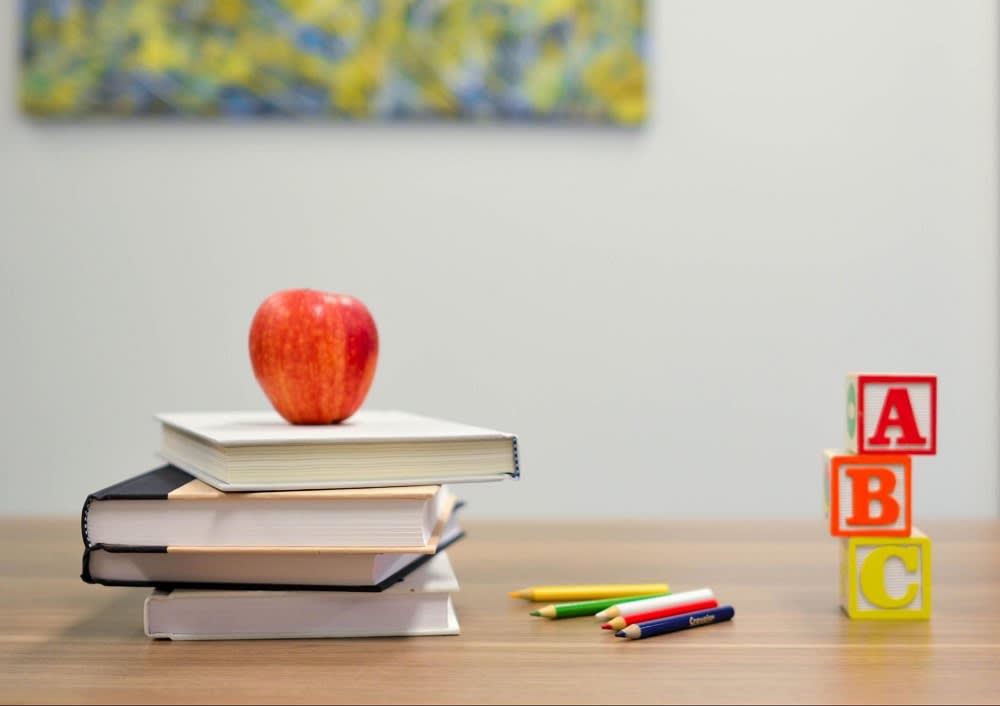 Photo courtesy of Unsplash

West Lake Hills offers a variety of schools for its residents, which is one of the most significant attractions for families with children hoping to move to the area. Of all the suburbs of Austin, West Lake Hills is the only one located entirely within one school district: the Eanes Independent School District. Elementary-aged students attend Forest Trail, Eanes, Bridge Point, Barton Creek, Cedar Creek, or Valley View elementary schools. Middle schools include West Ridge and Hill Country, while the only high school is Westlake.
Top-notch amenities galore
Photo courtesy of Unsplash

With something for everyone, West Lake Hills real estate offers a number of opportunities for nature lovers, history buffs, passionate shoppers, and more. The Barton Creek Greenbelt covers more than 12 miles of the best biking and hiking trails in Texas. If you're up for a bit of a hike, don't miss the Wild Basin Wilderness Park. If these trails don't quite meet your eye for adventure, the area also features opportunities for swimming, kayaking, rock climbing, and many more outdoor expeditions.

Golf enthusiasts will feel at home at the Lions Municipal Golf Course, which is Austin's first public golf course where famed golfers have shown off their skills.

Of course, you can always head into Austin for various kinds of entertainment and fine dining everywhere you turn, but West Lake Hills has its own excitement in store as well. The Village at Westlake is a popular shopping center full of unique stores, boutiques, and dining options. Residents never get tired of the same old coffee when they have so many to choose from, with some of the cafes including breakfast or brunch as well.

West Lake Hills also boasts a variety of dessert shops and luxury dining options for any occasion or event, as well as several grocery stores. The neighborhood's many fantastic amenities are a significant part of why people flock to the area.
Quality of life

With a high quality of life, family-friendly amenities, a tight-knit community, consistent job opportunities, and great schools, it is no wonder why the neighborhood holds endless appeal. West Lake Hills is all about the peaceful lifestyle, luxury houses, and beautiful landscape.
Ready to get started?

If you are intrigued by all that the incredible community of West Lake Hills has to offer, it's time to team up with a top-tier West Lake Hills realtor.
Grimes Group Austin
is the real estate agency you want by your side. With a foundation of exceptional, personalized service for both buyers and sellers, this is a team that knows how to get results. Grimes Group Austin is committed to making an often stressful process as streamlined, efficient, and profitable as possible for their customers, helping them reach their goals, whether it is a typical real estate transaction, an investment property, or a second home.
With more than 25 years of experience in the marketing industry and over two decades of experience in the Austin market, Grimes Group Austin has the insight and knowledge to guide you every step of the way.
Contact
Grimes Group Austin today to make the real estate process easier.

*Header photo courtesy of Shutterstock