West Lake Hills is a beautiful city in Travis County, Texas, with friendly neighborhoods and fabulous amenities. It embodies the vibe of a small town while still providing residents with all the conveniences of an urban district, and its community attracts many families and professionals. Properties throughout its tree-lined streets are up-to-date and well-maintained, featuring many lavish estates on large lots of land with upscale features to provide homeowners with an added sense of privacy and luxury. With incredible local attractions, delicious restaurants, trendy shopping, gorgeous parks, and proximity to downtown Austin for commuters, it's no wonder the West Lake Hills real estate market is always hot.
As experts in the real estate markets of West Lake Hills and its surrounding communities,
Grimes Group Austin
knows what qualities are needed for a realtor to succeed in the competitive West Lake Hills neighborhood. Having handled countless
transactions
involving homes for sale in West Lake Hills, their team takes pride in connecting buyers and sellers with a top West Lake Hills realtor during every interaction.

Before deciding on a realtor to work with on your home transaction, check to ensure they possess these four qualities all great realtors should have to ensure you're working with a suitable match.
Honest and trustworthy

In order to be considered a great realtor, they must be honest and trustworthy in their daily interactions. Purchasing a home is a huge decision and an enormous financial investment, and realtors need to be completely transparent in relating information about properties to their clients so that they are capable of making an informed purchase. A great realtor will always prioritize doing what is best for the client above doing what will get them a quick commission check.
Professional experience

For a realtor to succeed in West Lake Hills, they need to be professionally experienced. Great realtors have insight into the local housing markets in the neighborhoods they serve, which provides them with an advantage while assisting buyers and sellers. Finding the best properties available in the community for a buyer's budget requires a deep understanding of the local real estate market. Getting a property sold in this environment requires even more skills, as realtors must make their listings stand out to generate the most interest. Great realtors in West Lake Hills often have years of experience behind them.

Before you decide on a realtor, don't be afraid to ask questions. Find out how many years they have been a realtor, if they have more experience working with buyers or sellers, whether they are a part-time or full-time realtor, and how many transactions they have closed over the past several years. Ask about their plan to market your property and what strategies they typically use. A great realtor will happily supply you with their sales history and will likely have a plethora of positive reviews.
Compassionate toward others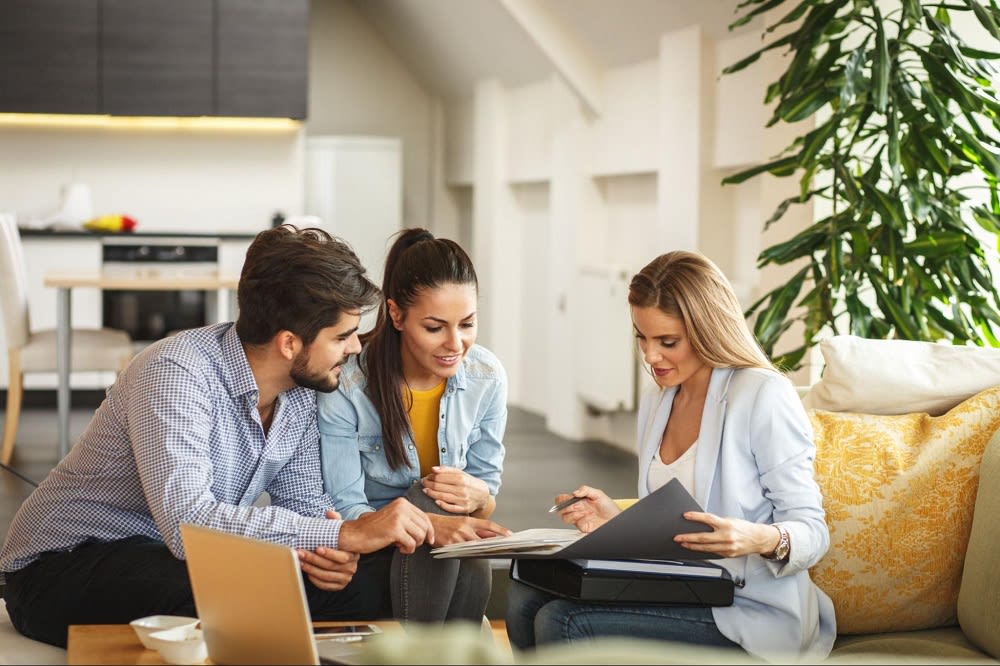 A home transaction is not only a financial investment but an emotional one as well. The real estate may become the primary location where their family makes memories for years to come, and selling a home may be closing the book on an incredibly special chapter of a homeowner's life. A great realtor understands how monumental of an experience buying or selling a home can be, and they display compassion for those who work with them and genuinely care about how they feel during the sales process.

Find a realtor who will treat you like a friend and not just a means to a paycheck. A great realtor will spend time asking about your needs and preferences to get to know you, they'll always be available to answer your questions, and they will take the time to explain all your options during each stage so you can move through the transaction with confidence, making informed decisions along the way. By working with a great realtor, you'll feel more comfortable and stress-free as the sale progresses.
Clever and capable

For a realtor to be considered great in the West Lake Hills market, they need to be clever with the strategies they use in each interaction and capable in how they approach each transaction to make it a success. The housing market in West Lake Hills is competitive, and simply scheduling a few viewings or posting an advertisement of a property online isn't enough to close a deal in its market. Realtors need to have a dedication to their job and draw on their knowledge and skills to help their clients.
When representing buyers, a great realtor knows how to search for the best properties on the market and can guide their client toward making their offer stand out, as well as negotiating the best price. When representing sellers, a greater realtor will help them preserve their property for listing, run a detailed
comparative market analysis
to determine a listing price that will generate the most interest, and use many different resources to promote a property to bring in offers. A great realtor in West Lake Hills needs to be clever enough to know how to serve their client and capable enough to get the job done.
Consider working with Grimes Group Austin

As you search for a realtor in the West Lake Hills real estate market, make sure to look for one who is honest and trustworthy, has enough professional experience under their belt, displays compassion for others, and possesses the cleverness and capabilities required to close the deal. All realtors in the neighborhood are not equal, and devoting the time to finding one who is highly skilled and qualified can make your experience in the West Lake Hills housing market much smoother.
If you're in need of a great realtor in West Lake Hills, contact the
Grimes Group Austin
team today. With years of experience managing homes for sale in West Lake Hills and its surrounding neighborhoods, their team can provide you with the expert guidance and professional insight needed to navigate the West Lake Hills housing market and successfully close a deal.